Episodes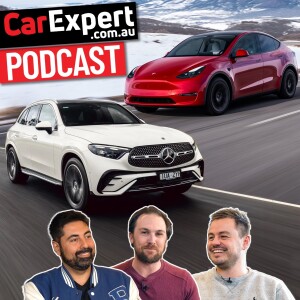 Monday Jul 24, 2023
Monday Jul 24, 2023
Welcome to our all-new podcast. Now available as a video podcast on our YouTube channel!
While we've been publishing the CarExpert podcast as an audio podcast for some time, we wanted to change things up with a video podcast!
The video podcast is hosted by Sean Lander (one of our videographers) and our first episode features CarExpert founders Paul Maric and Alborz Fallah.
This week we talk about Tesla's record sales in Australia, the all-new Mercedes-Benz GLC and we tour the Carbon Revolution manufacturing facility in Geelong.
Mercedes-Benz GLC 300 review: https://www.youtube.com/watch?v=JUwk8bGMc2Q
You can find the CarExpert Podcast on your favourite podcast platform. If in doubt, simply click on the RSS feed below, or follow the links to the Apple Podcasts or Google Podcasts applications to subscribe.